About Kunga Yoga
At their heart, our Kunga Yoga Programs are designed to inspire all people to pursue a healthy lifestyle, give of their time and energy to the community and work to become an agent of positive change in the world. The word "Kunga" was chosen in an effort to honor the first group of children our yoga community volunteered with: orphaned children of the 1994 Rwandan genocide.
The Kunga Yoga mission is achieved through three distinct platforms: Kunga Yoga public classes, the Kunga Yoga Teacher Training School, and Kunga Journeys service-based fundraising yoga retreats. Through our Kunga Yoga programs, we strive to encourage connection and acceptance between cultures. We accomplish this by teaching individuals how to see their personal yoga practice and healthy life-style habits as a chance to be of service to others and the planet. Our long-term vision is to connect volunteers, donors, yoga students, and yoga teachers with the non-profits and communities who need their support, both at home and abroad.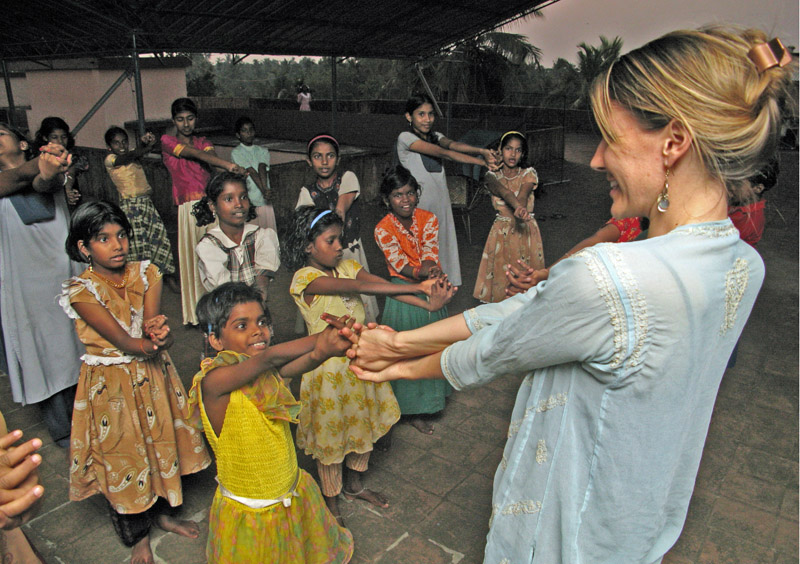 Kunga Yoga Mission & Vision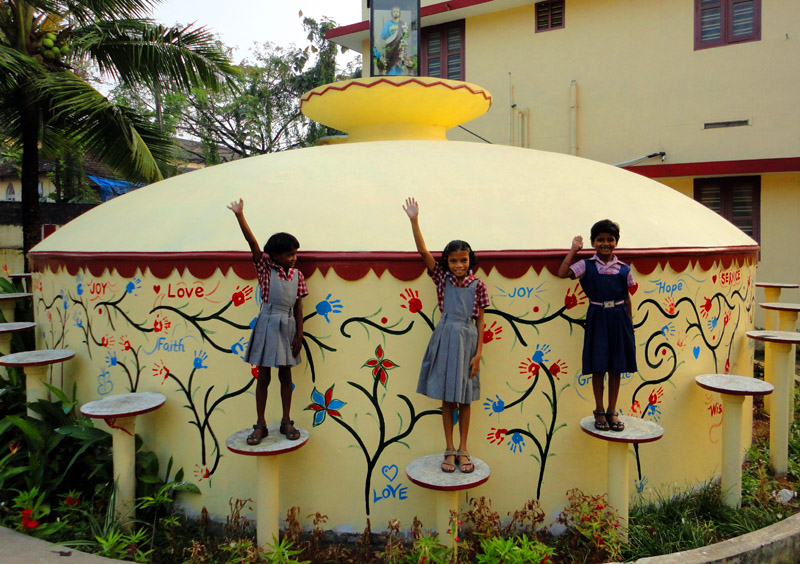 "Kunga" is a Rwandan word meaning "to serve, help, or reconcile". The mission of all Kunga Yoga programs is to offer the teachings of yoga as a path of service to the planet, its people, and all beings. The heart of all Kunga Yoga programs is to encourage, inspire, and support healthy living, community building, volunteering, fundraising and positive activism.
The word "Kunga" was chosen in honor of and inspired by a group of children that we had the honor of working with, the Mizero orphans of the Rwandan genocide. Our mission is supported by three primary platforms: Kunga Yoga public classes, the Kunga Yoga Teacher Training School, and Kunga Journeys service-based fundraising yoga retreats. All 3 platforms are offered at multiple yoga studios and locations across the globe.
The vision of Kunga Yoga is to connect cultures by inspiring and training individuals to approach their yoga practice and lifestyle choices as an opportunity to serve others, to encourage healthy communities, and to inspire positive activism. We work diligently to connect volunteers, donors, yoga students, and yoga teachers with non-profits and local and communities in need.
Our Ten Core Values
Our core values reflect what we believe in and these values are the underpinning of all that we do and create. We believe that these values are universal and that ultimately all people have the same desire to live a life of contribution, service, healing, and community. These values are the heart and soul of all Kunga programs.
We value Community
We value Fun!
We value Movement
We value the Healing & Performing Arts
We value Kindness & Compassion
We value Optimal Health-of our Minds, Bodies & our Planet
We value Integrity
We value Non-Violent Communication
We value Balance
We value Quality
Our Ten Core Beliefs and Actions
We believe in utilizing the powerful tools of Yoga and the Healing and Performing Arts to connect cultures
We believe in practicing Healthy Lifestyle choices for ourselves, our communities and our planet
We believe in taking Responsibility for our choices and actions
We believe in creating Social Change
We believe in Honoring our Environment and all of its inhabitants
We believe in Supporting All Beings in meeting their basic needs
We believe that through connecting those from different cultures, backgrounds, and beliefs we can contribute to more Peace and Understanding
We believe in the practices of Non-Violent Communication and peaceful conflict resolution
We believe in creating and supporting Communities that share our mission
We believe in Organizing and Inspiring Positive Activism
Our Three Core Kunga Yoga Platforms
Kunga Yoga Teacher Training School
The Kunga Yoga School is a registered 200 and 300/500 Hour Yoga Teacher Training School offering basic and advanced certification and training at the highest level within Yoga Alliance, the national registry for yoga teachers. . The purpose of the Kunga Yoga School is to train yoga students and teachers in leadership, yogic lifestyle, positive activism, and to serve as a fundraising platform for various non-profits including the Homes of Hope Orphanages India, Farm Sanctuary, and Yoga Village.
The Kunga Yoga School offers students and teacher trainees an opportunity to explore the practice of yoga as service through the teachings of self-care, community building, volunteering and fundraising. Our Kunga trainees and graduates offer Kunga Yoga classes for under-served populations throughout their community, and volunteer overseas on our Kunga Journeys retreats. Kunga trainings offer eastern and western modalities and schools of thought, are non-dogmatic, empowering and fun! Some of our signature Kunga Yoga training programs include 5 Elements Flow Teacher Trainings, Kunga Kids Yoga Teacher Trainings, Service Leadership: Yoga for PTSD, and Senior Yoga Trainings.  Kunga Yoga School programs offer yoga and the arts in a thorough and non-intimidating way that welcomes all shapes, sizes, backgrounds, and abilities and encourages playful connection. Our school was founded in 2003.
Kunga Journeys
Kunga Journeys service retreats are unique yoga and fundraising retreats centered around volunteering, cultural immersion, new friendships and adventure! Annual Kunga Journeys are offered internationally at Homes of Hope Orphanages India, with 20% of the proceeds going to Homes of Hope. Participants work as a team on a volunteer project at the orphanage, and support the girls with their homework, reading and writing in english, as well as providing and receiving multiple hugs, kisses, and PLAY!
North American Kunga Journeys are focused on fundraising and volunteering with various non-profits that support children, animals, and the environment. Kunga Journeys participants act as ambassadors for our mission to serve, and Kunga Journeys are a fundraising vehicle which supports the host organization that we volunteer with. Kunga Journeys trips often become life changing events for all participants, creating connections and friendships with other cultures that last a lifetime!
Kunga Journeys was founded in 2007 and has fundraised and worked with orphans from Rwanda, Jamaica, Thailand and India. Future Kunga Journeys include ongoing annual work with the Homes of Hope in Kerala, India and Farm Sanctuary in Watkins Glen, NY.
Kunga Yoga Public Classes
Kunga Yoga public classes are unique in that they offer the spirit of our mission of yoga as a path of service, and each month offer a focused theme on suggestions for integrating the practices of yoga in the world as modern-day practitioners. All Kunga Yoga teachers, and licensed Kunga Yoga affiliate studios make a commitment to offer 5% of the proceeds from their Kunga Yoga classes to the Kunga fund which benefits Homes of Hope India, Yoga Village, and Farm Sanctuary. Kunga Yoga public classes are non-dogmatic, open "styles" of yoga-such as Kunga Basic Flow, Kunga Power Flow, and Kunga Hot Slow Flow, with theme of the class threading together the yoga community through a shared love of service. Each month the service theme is open to the teacher's interpretation, and throughout the year, volunteer events are organized by the teachers for the Kunga Yoga students to get involved.
The mission of all Kunga classes is to continually build a community of big hearts and dirty hands–folks that want to LEARN, LAUGH, GROW , and SERVE!
What is Kunga Yoga?