Yoga in Paradise! Winter Retreat to Costa Rica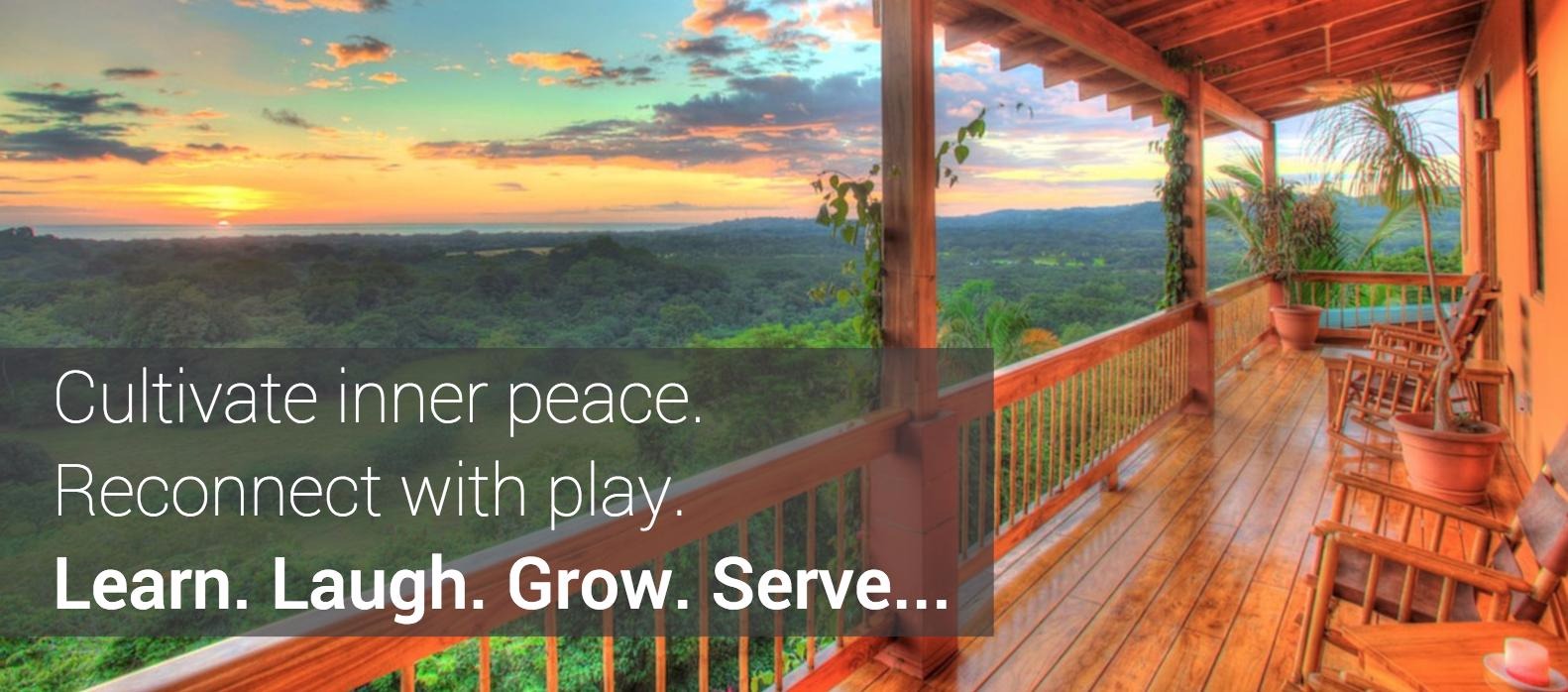 Cultivate inner peace. Open yourself to new experiences. Reconnect with play. Learn, laugh, grow, serve…
The Kunga Yoga School hosts blissful yoga retreats in exotic destinations worldwide with founder Kristin Cooper-Gulak and a select group of senior leaders. We offer over 15 years of experience leading international retreats, teacher trainings, and service programs that are transformational and rejuvenating and we choose some of the most interesting, and beautiful locations on the planet. Our retreats offer a way to relax, de-stress, volunteer, and connect more deeply with yourself and others while living in incredible, breathtaking natural environments.
About Nosara, Costa Rica
Journey with us to a world of magnificent pink skies, stunning blue waters, and lush green jungle filled with iguanas, monkeys, and coconuts. Costa Rica is one of the most biodiverse countries in the world, and Nosara is the jewel of Costa Rica's Gold Coast, as well as ONE OF THE FIVE BLUE ZONES OF THE EARTH-where people live longer, healthier, happier lives. Paradise Found.
Nosara has been ranked 'World's Coolest Surf Town & Best Beaches on Earth' by Travel and Leisure, is on the New York Times list of 'Best Places to Go', is one of National Geographic's 'Top 20 Surf Towns' and one of CNN's top 11 places to go in the world. Nosara has become a haven for nature lovers, yogis, surfers, and artists that come for the untouched beaches lined by jungles, wildlife refuges and waterfalls, and the fine dining, boutiques, and family-friendly relaxed vibes.

About the Retreat Program
Your retreat includes 7 days and 6 nights full of nature, yoga, incredible food, daily beach trips, adventure, reforestation project, and plenty of time for relaxation, hiking, hammocks, reading, massages, or whatever you choose.
The retreat schedule offers time to explore with friends, new and old, to bond over surf lessons, zip-lining, rafting, waterfall hiking, or just lounging on the beach or by the pool. For those seeking more solo time, our week is very spacious, allowing plenty of time to enjoy relaxing or taking quiet time for napping, journaling, and rest.

About the Yoga
Yoga classes happen in the spectacular open-air yoga shala "Rancho" featuring breathtaking panoramic ocean and sunset views of the jungle. Expect to be immersed in the wild nature that surrounds you during every yoga class. Many guests at the resort have described practicing yoga in this magical pavilion as a life-altering and transformational experience. Yoga classes will be offered twice daily… attend one or both are none at all.
Morning yoga classes are generally more heat-building, fluid, vigorous vinyasa flow practices, and afternoon yoga practices are generally more cooling, gentle, slow flow practices that combine deep stretching through yin and restorative postures. All classes are welcoming to all-levels of students, from beginners to advanced and all classes offer extended relaxation, breathwork instruction, and seated meditation.
Classes are led by Kristin and Nicole; leaders with over 25 combined years of teaching experience and international group travel. Kristin and Nicole are seasoned practitioners and teacher trainers that are skilled in offering all-levels practices to meet everyone's needs with safety, challenge, and inspiration.
*For interested yoga teachers, 17 CEUS may be earned on this retreat

A sample schedule of your day in Paradise will likely look something like this
6:00-7:00am – Awaken with tropical birds. Coffee, Fresh Fruit, Nuts
7:00am-9:00am – Vinyasa Flow Yoga & Morning Meditation – All levels
9:00-9:30am – Breakfast
9:30-12:30pm – Beach trip /Surf Lessons/Hiking/Pool Lounging
12:30-1:30pm – Lunch
1:30-4:30pm – Free Time/Napping/Spa/Stand Up Paddle-boarding/Jungle Canopy Tour
4:30-6pm – Gentle Yoga & Meditation – All levels
6pm-7pm – Dinner
7pm – Free Time
Practice times will sometimes vary to accommodate excursion options and all classes are optional. You will receive a confirmed program schedule on the day of your arrival.
17 CEUs may be earned on this retreat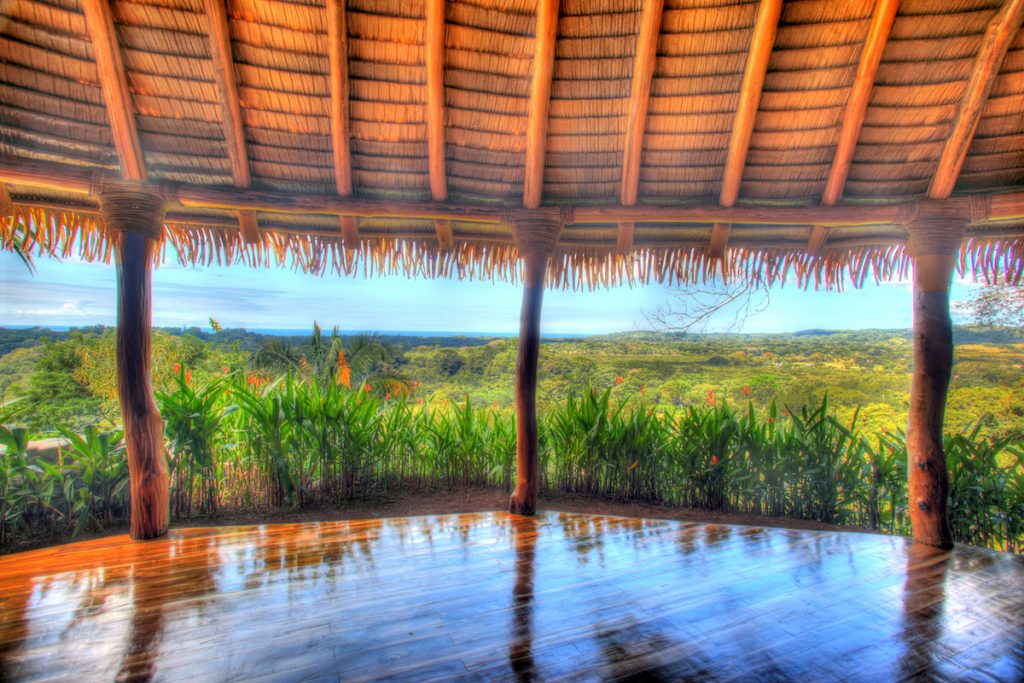 About the Resort
Our retreat is hosted by the internationally renowned and 5-star TripAdvisor rated Costa Rica Yoga Spa, offering stunning mountain-top sunsets, located next to the national Ostional Wildlife Refuge and overlooking the Pacific Ocean and jungle. You will be entertained by families of howler monkeys, that live near our secluded retreat center and you will have many hiking trails under the jungle canopy to explore. The vibe of this retreat is very peaceful, with opportunities to enjoy twice daily extended yoga practices, and savor gourmet organic meals from the on-site permaculture garden at our open air community tables overlooking the mountains and the Pacific Ocean.
The rooms are beautifully designed with a tropical, modern styling. Quad rooms are open-air and located on the first floor with shared bathrooms, along with access to two additional bathrooms by the pool. The double and triple suites offer decks with ocean views from the second floor, private bathrooms, and A/C. Services available include laundry service, free WIFI, maid service, and additional amenities upon request. Costa Rica Yoga Spa is well-known for its incredible customer service and for the staff treating guests like family!

About the Food
Meals are lovingly made by the friendly staff onsite in our open air kitchen. Created from local produce picked fresh daily from the on-site permaculture garden, our meals provide abundant, delicious choices. All meals are vegan, organic, mostly gluten-free, and created based on seasonal offerings, such as housemade coconut yogurt with granola and mango, vegetable tagine with fresh green salad from the garden, fresh watermelon juice and coconut smoothies, and all fresh sauces and dressings made in-house. The food on this retreat is truly magical and one of the greatest highlights of Costa Rica's Blue Zone.

About the Service Project
Our service project for our retreat group includes spending an afternoon volunteering with Costa Verdes, planting trees and maintaining the green zone. The mission of Costas Verdes is to reforest the native forest of Costa Rica's coastline and to catalyze a national coastal development scheme of zero net biodiversity loss. Your retreat payment includes a donation to Costa Verdes to adopt a tree and become a "Green Buddy". You can plant your own tree for someone and leave a message that your tree will carry for the rest of its life!
Check out www.costasverdes.org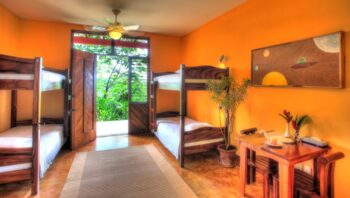 Quad Room – $1550/person
Find a sense of community in a shared rooms with separate bathrooms and your own locker.
2 Sets of Bunk Beds
Ocean and Jungle Views from Terrace
Ceiling Fans
Shared Bathrooms
Private Cabinets with Locks for Each Occupant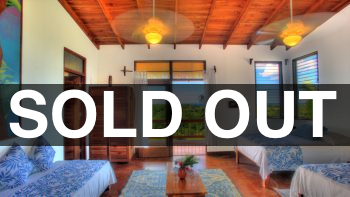 Triple Suite – $1750/person
These spacious suites are great for friends or family, featuring two queen beds and one single.
2 Queen Beds and 1 Single Bed
Ocean and Jungle Views
Air Conditioning
Ceiling Fans
Private En Suite Bathroom
Ocean View Balcony
Rocking Chairs on Balcony
Perfect oasis to end 2016. I was looking for a relaxing, non-traditional place to get away and rejuvenate. A close friend recommended CRYS and I'll be forever grateful. My body, mind and spirit got exactly what was needed and so much more...

I was so glad I chose the Costa Rica Yoga Spa in Nosara. I was seeking a non-corporate location, that offered yoga, surfing, excursions, relaxed setting, ground transportation and personalized service. I did my homework and Costa Rica Yoga Spa met all my criteria and more.

The rooms were spotless and bug free, the food was the best I ever had at any resort, and the entire stay was fantastic. The only issue I had was that the week went by too fast. I highly recommend staying at the Costa Rica Yoga Spa and look forward to my next trip to Costa Rica.

I am in sales and expect a lot in terms of customer service, and I was not let down by the level of A+ service we received on our stay. The friendly staff made sure we were never in need of anything and went out of their way to deliver on their promise of superior customer service.

The perfect balance of great service / accommodations, amazing healthy gourmet food, variety of yoga classes, massages, beach excursions, not to mention the hilltop sunsets. I returned relaxed and ready for the year ahead already looking forward to my next visit to CRYS.
Lodging Features
Tropical Designs
Custom Artwork
Quality Linens and Mattresses
Solar Hot Water
Sustainable Energy
Biodegradable Shower Products
WiFi
Laundry Services Available
Extra Blankets
Bath Towels and Washcloths
Included in the Price
Lodging for 6 nights at the Costa Rica Yoga Spa
Three incredible, mouth-watering gourmet meals per day except for one night out, when Costa Rica Yoga Spa will provide transportation into town
One Daily group shuttle to and from the beach every day
Two yoga classes per day
13% CR hospitality tax
Reforestation Excursion, your tree (!) and Donation to Costa Verdes non-profit
NOT Included in the price
Gratuities
Alcohol and specialty drinks
Activity fees
Transportation & Airport transfer fees
About Airport Transfers
This is the busiest season for travel /tourism, known as the "high season" so we recommend booking your flights early! Costa Rica Yoga Spa recommends flying into Liberia (LIR) or Nosara (NOB) airports. Once you have booked your flight, Costa Rica Yoga Spa can recommend airport shuttles. You will likely be on a flight with another retreat goer so you can shuttle together. Should you miss your shuttle, transport is easily accessible from the airport exits at all times, especially during the high tourist season of Jan. Look for the numerous red taxis waiting at baggage claim for tourist transport.
CRYS recommends CR Terratour (www.terratournosara.com) for shuttle service from Liberia and San Jose Airports for their reliability, professionalism, and proven experience. If you are flying into Liberia, CR Terratour is $50 for the shared shuttle each way and leaves Liberia at 2:00pm. Private shuttles for up to 5 people are $130. CR Terratour also has shuttles returning to the Liberia Airport daily at 7:00-8:00am
It is always best to confirm your pick-up/drop-off times with shuttle companies directly as they may vary!
CRYS Arrival & Departure Information
Check-in is on Jan 20th between 2pm – 8pm and check out is on Jan 26th at 10am. If you expect to be arriving at the retreat center later than 8pm please contact Costa Rica Yoga Spa for recommended accommodations closer to the airport so that you can arrange transportation the next morning. On the last day, we will have one morning all levels class and breakfast, then checkout by 10am.
About the Retreat Leaders
The retreat is led by Kristin and Nicole; leaders with over 25 combined years of teaching experience and international group travel. Kristin and Nicole are seasoned practitioners and teacher trainers that are skilled in offering all-levels practices to meet everyone's needs with safety, challenge, and inspiration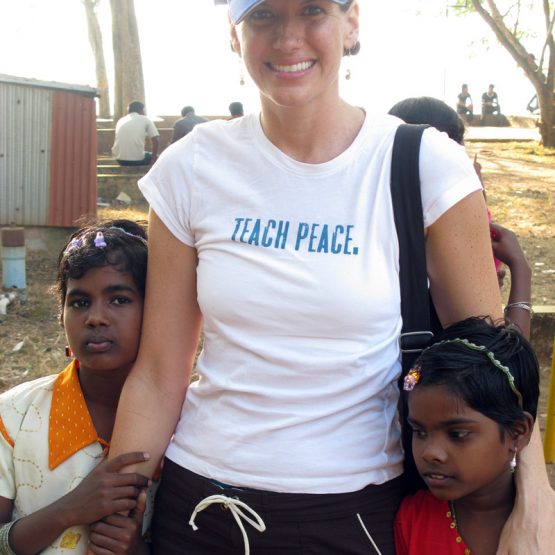 Kristin Cooper-Gulak, E-RYT500
Kristin is founder of the Kunga Yoga School as well as a personal development coach and social entrepreneur. She is the creator of Rhythmic Flow Yoga w/the Kunga Drummers and Kunga Journeys service retreats. Rhythmic Flow workshops and Kunga Journeys are led by Kristin and her percussionist husband, Loren Gulak.  Kristin is the Founder of the Wilmington Yoga Center (est 2000), which she and her husband Loren sold in 2014.  She and Loren are the parents of an amazing little boy, and they are grateful to practice a natural parenting and laid-back lifestyle by the sea in Wilmington, NC.
Kristin is an experienced teacher, training thousands of students and yoga teachers internationally for over 18 years.  She has worked with children, seniors, and students living with cancer and HIV, and is a member of the International Association of Yoga Therapists (IAYT). Kristin has worked privately with celebrity clients Katie Holmes, Ashley Judd and Cheryl Hines, as well as corporate executives and professional athletes.
At the beginning of her teaching journey she traveled for several years as a student, assistant, and percussionist for her teacher Shiva Rea, serving as a teaching mentor for Shiva's Prana Flow 500hr Teacher Trainings. Kristin is a guest presenter for various teacher trainings in the U.S. and has presented at the Kripalu Center for Yoga & Health, Yoga Works Los Angeles and other studios and resorts within the U.S. Kristin has contributed to various publications, and her interviews and writings have been featured in Yoga Journal, Huffington Post, and Live South. Kristin was the 2013 recipient of the YWCA Woman of Achievement Award for her social entrepreneurship work with orphaned girls in developing countries.
She began her studies in 1996 and her training background includes several trips to India and Thailand, with ongoing study in Thai Yoga Massage in the Lek Chaiya tradition. Her training also includes ongoing studies in the fields of Ayurveda, vegan living and macrobiotics at the Kushi Institute. She has enjoyed the benefits of a vegan diet and cruelty-free lifestyle since 1994 along with her husband and son, and shares her love of all things plant-based with passion.  Her primary vinyasa studies began with Shiva Rea in 2000 and have continued for many years, and she has completed many certifications and trainings around the world in a wide-range of subjects including meditation, advanced pranayama, therapeutics, Non-Violent Communication, PTSD, and nutrition. She has been a percussionist for over 20 years and has had the honor of performing at various venues and festivals internationally with the Playing for Change Band, Joey Lugassi & Lisa Bonet, Dave Stringer, Shaman's Dream, Daphne Tse, The Kripalu Drummers, John de Kadt, and Masankho Banda. She enjoys incorporating music and many teaching modalities into her trainings and feels that all forms inform one another and have the same goal of union, or "yoga".
Kristin and the Kunga Yoga team are grateful for the opportunity to use yoga, and music as a "universal language" and platform for collaboration, education, and fundraising for children and animals around the world.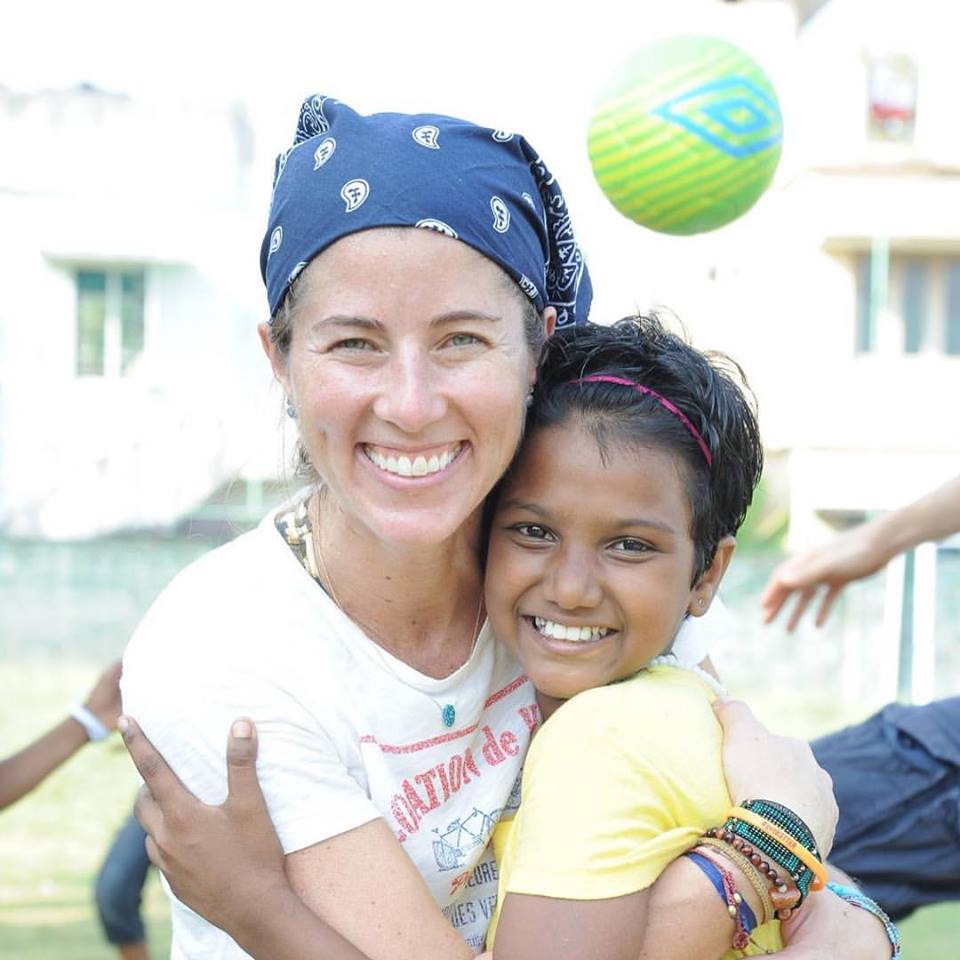 Nicole Fitzwater Boyle, E-RYT500
Nicole grew up in Blacksburg, Va. She attended the University of Virginia, and after 15 years of living away from the New River Valley has returned home to her roots and her and her husband purchased In Balance Yoga in the summer of 2013 from founder Becky McDaniel Crigger. Nicole has been a yogini since January 2006 and has practiced in studios all over the country and even internationally, focusing on the Bikram, Barkan, Baptiste, Ashtanga and Dharma Yoga traditions. Nicole studied with D'ana Baptiste for two years at Centered City Yoga in Salt Lake City, Utah in 2007 and 2008.
She completed her:
• Foundational 200 Hour with Becky McDaniel Crigger in 2013
• 500 Hour with Sri Dharma Mittra in NYC at the Dharma Yoga Center, Life of a Yogi program in 2014
• Restorative Yoga Teacher Training with Colleen Dwyer in 2015 & 2016
• Level II and Level III Advanced Hot Yoga with Jimmy Barkan in 2015 & 2016
• Certified in First, Second, and Advanced Degree Reiki with Nicola-Jayne Aymes, International Center for Reiki Training and Holy Fire from 2014 – 2015
• Reiki for Animals with Nicola-Jayne Aymes in 2015
• Advanced Art of Assisting with Baptiste Yoga in 2015
• Will complete her 300 Hour with Jimmy Barkan in the Barkan Method in October 2017
• Anatomy Workshop with Akke Hulburt and Chris Pohowsky (20 CEUs) January – May 2016
• 5 Elements Flow & Ayurveda Yoga Teacher Training with Kristin Cooper and the Kunga Yoga School (32 Hours) May 2016
• Five Hour Yin Training with Cindy Lunsford
• Nicole started a two year apprenticeship under Kristin Cooper-Gulak with Wilmington Yoga Center and the Kunga Yoga School and is working towards receiving her Professional Kunga Yoga Trainer Certification.
• Began her Service Leadership: Yoga for PTSD and Special Popula•ions, March 2017
• NuPower Sculpt: Power Yoga + Strength Training, March 2017
• Certified in Aerial Yoga with FlyDog Yoga, April 2017
• Attended Service Retreat with Kunga Yoga and worked at Homes of Hope Orphanage in India, Dec 2016 – Jan 2017
• Began her 3rd 500 Hour Certification with Kunga Yoga, March 2017
​Before becoming the Owner of In Balance Yoga, Nicole worked in development with both Virginia Tech and the University of Virginia for 5 years, 7 years in sports marketing with CBS Sports (University of Maryland, Virginia, LSU, Utah and corporate) and advertising with BBDO New York. Nicole loves to share movement and breath. Yoga helped her find her true self and she hopes to cultivate a community of service at In Balance to impact those in need in the area. Nicole is grateful to her husband, Justin, who helps with the studio every day. They have a dog, Ogden and a cat, Hobie. Nicole's advice: practice yoga with as many teachers in as many places as you can…to learn and live as much as possible. Be receptive.​
Retreat Activities
Nosara has some amazing adventure activities that will get you closer to nature while learning or improving your active skills. Another option is to indulge yourself in tropical body treatments at the mountain top spa performed by incredible, qualified, and local practitioners. All of these activities and treatments can be booked through the Costa Rica Yoga Spa once you arrive on-site.
Register in 2 Easy Steps…
To reserve a spot on the retreat, you must
Submit payment
Complete the registration form for each person attending
A registration form must be submitted for each participant going on the retreat. Once you submit submit payment, you will be redirected to the page where you can complete the registration process by submitting the form.
Your deposit is fully refundable (minus $75 cancellation fee) only if your cancellation notice is received via email (info@kungayogaschool.com) by Oct 1, 2017. After Oct 1, 2017, no refunds can be issued under any circumstance due to minimum booking requirements.
We require that you purchase traveler's insurance to cover any unexpected emergencies while in-country and recommend coverage for any unexpected reasons for having to cancel your trip at the last minute for any reason. Two options for traveler's insurance are World Nomads and InsureMyTrip.
Please note that Costa Rica Yoga Spa does not allow children under 12 years of age.